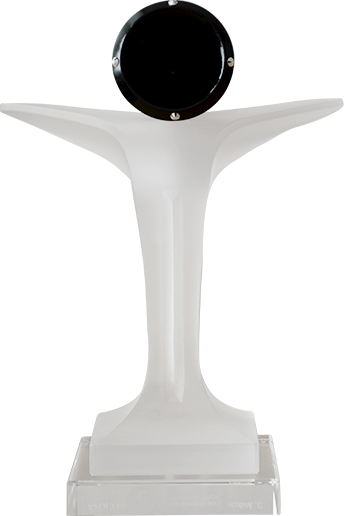 SOUNDTRACK Poděbrady
brings together film music and multimedia while offering an international program packed with an array of the greatest stars of the film industry. The festival was created by the producer, composer, songwriter and film musician Michal Dvořák, a member of the famous Czech band Lucie, the initiator and visionary winner of several music awards.
Festival Award
The SOUNDTRACK Award as beautiful as it is, was created in cooperation with the architect Stefan Milkov and traditional Czech company Preciosa. It is granted to artists for their extraordinary contribution to either Czech or world film music and has been received so far by Michael Pavlíček, Nicola Piovani, Karel Svoboda im memorim and Radim Hladík.
History of the festival
The 0th year of the festival SOUNDTRACK Poděbrady was held in 2016, as an audiovisual show including such Czech music stars as David Koller, Michal Kocáb, Jaroslav Uhlíř, Dasha, Ondřej Ruml and, of course, Michal Dvořák.
In 2017, Michal Dvořák introduced the 1st year of the festival as we know it – four days full of audiovisual program and multimedia held in the spa park.
In 2018, the festival organizers introduced a new main stage – a dark blue indoor concert hall for up to 2,500 spectators seated, located on a meadow by the Lake Poděbrady with a view of the Poděbrady Castle, the dominant of the spa town.
During the first three years, the festival was attended by more than 75,000 people. We look forward to seeing you this year again!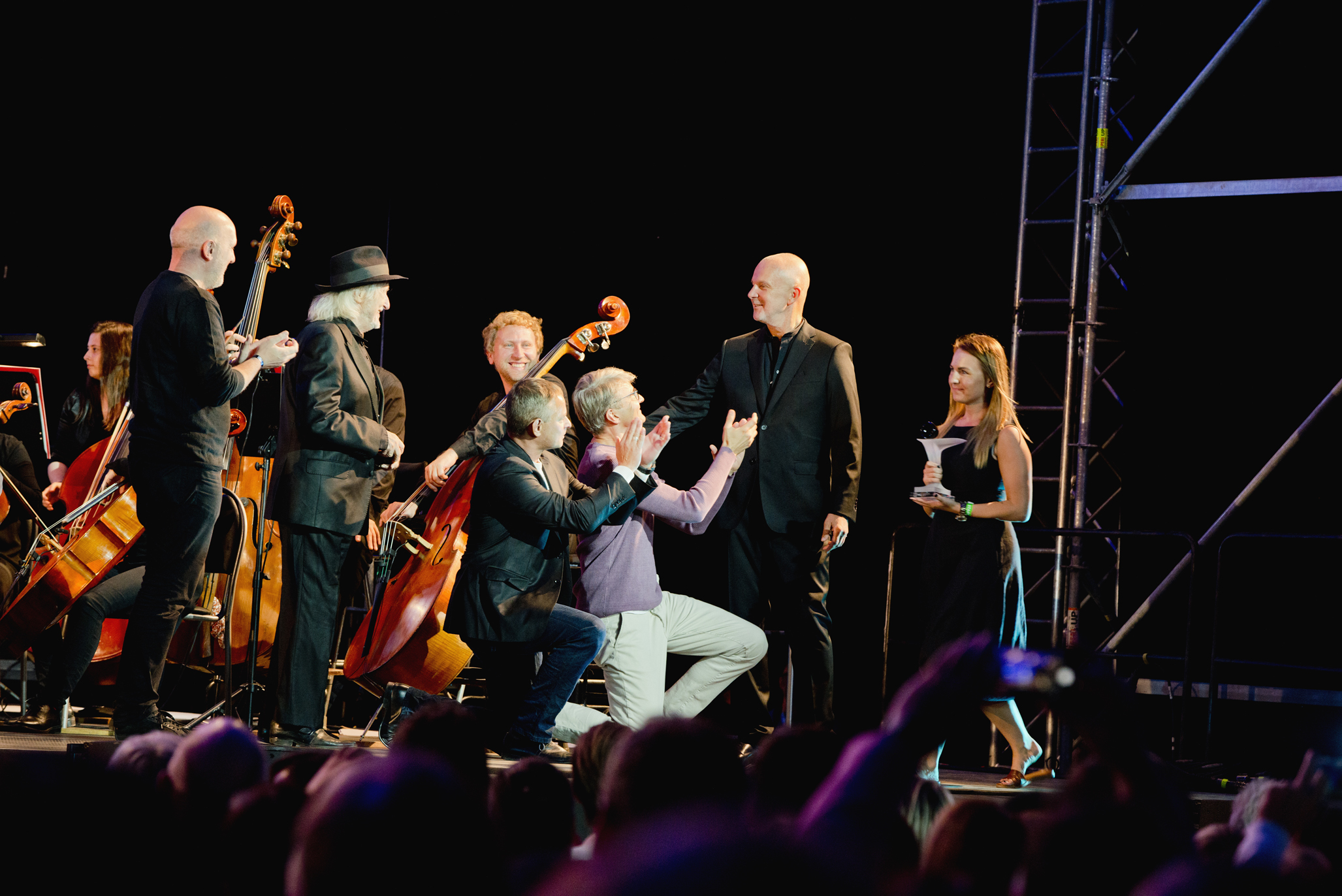 What to look forward to?
To SOUNDTRACK Poděbrady 2019!
Between August 29 and September 1, 2019, the spa town of Poděbrady will again host the International Music and Multimedia Festival SOUNDTRACK Poděbrady – an interactive experience for all ages, a combination of music and modern technologies, video projections and rich entertainment program in the spa park.
You can rejoice Friday´s special performance of the Czech film Big Beat at the Main stage – a live soundtrack arrangement of the 90s legendary film with a large-screen projection, Martin Dejdar in the leading role and the music by Ivan Hlas.
As every year, we will again this year introduce one classic Czech fairy tale, this time perhaps the funniest one – The Incredibly Sad Princess. Large-format screening, live music and live singing of both great actors and singers, Berenika Kohoutová and Jan Cina. And who knows, you might even meet some famous personalities inherently tied to this film!
We support
SOUNDTRACK festival is not only about music, movies, multimedia and entertainment; we also try to support good and meaningful causes, however serious they might be.
This year´s festival will introduce some projects that are undoubtedly meaningful.
Centrum Paraple helps people above the age of 16 who live in the Czech Republic and suffered spinal cord injury, and aspires to make a change in their functioning and to provide them with equal opportunities common for their peers. On Sunday, September 1, at 2:30 pm, you can attend a workshop called "Life is a Movement" and led by the Centrum Paraple´s director Mgr. David Lukeš. He will demonstrate what the life is like following the spinal cord injury, how it affects daily routines and how important the movement of our bodies and souls are for our lives.
Nadační fond Pink Bubble helps young people who suffer from cancer. By purchasing the "Endowment Prosecco" during the festival in Poděbrady, you can support one specific child or youngster´s wish and thus help to make it come true.
Hledáme rodiče: Pěstouny, o.p.s. is a non-profit organization the motto of which is: "There are certain situations you experience nowhere else but in a family". It speaks for itself… Did you know that there are "over 8000 children in the institutional care in the Czech Republic"?
Thanks to ALL who care…
Many performers
Main stage
The Main SOUNDTRACK stage again in high style – look forward to our indoor concert hall for several thousands of spectators!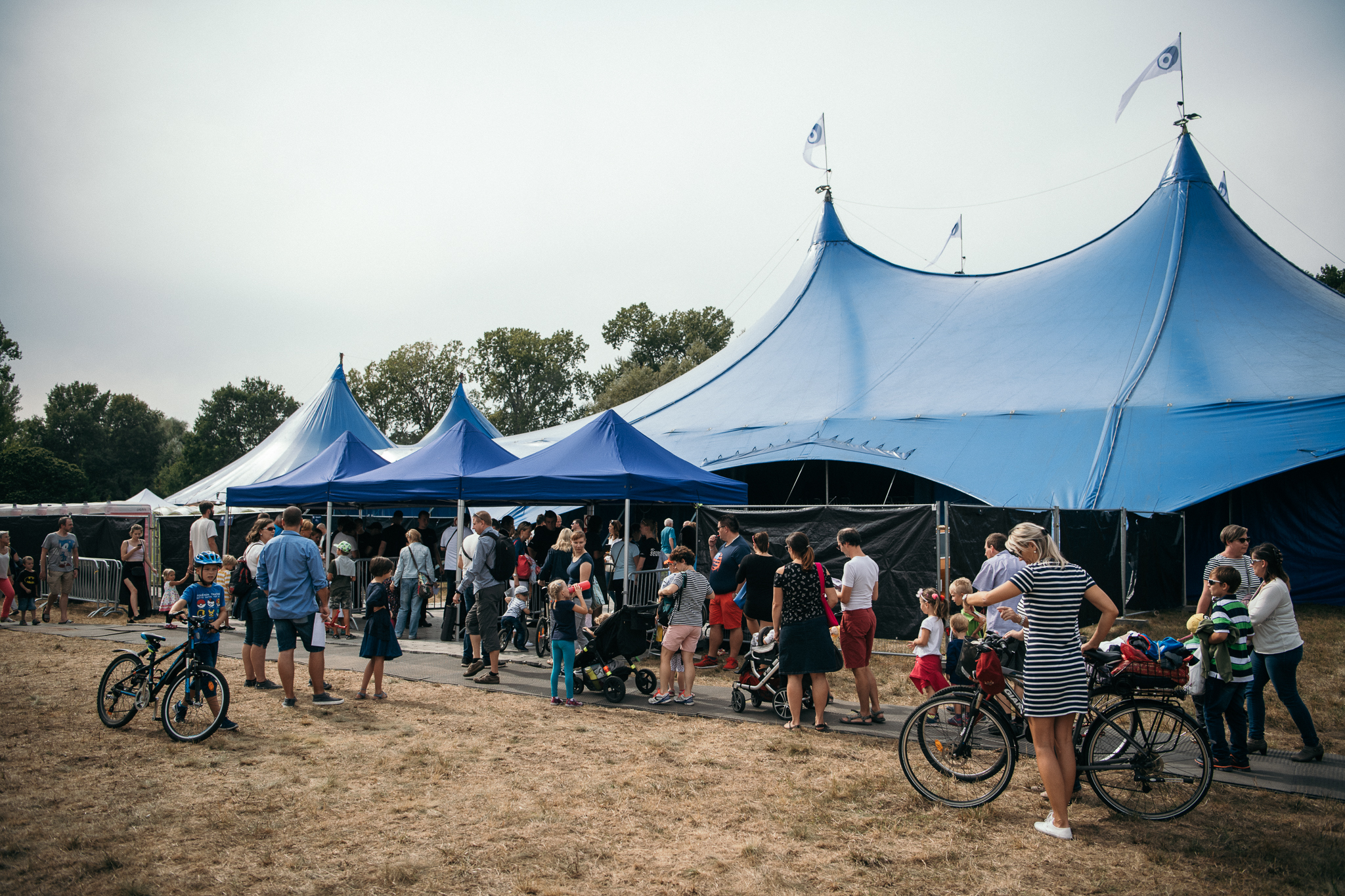 Tight program
4 + 4
4 days and 4 evenings of an interesting music and multimedia program not only on the main stage, but also at the spa park, where the entry is free!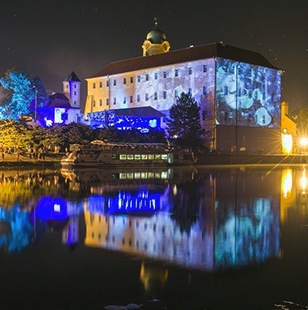 Festival for all
music, film, multimedia
Dancing, workshops, performances, unique food court; simply an entertainment during the whole day!